At the AGM held on the 18th and 19th November 2021, the EAPFP appointed a new Vice President.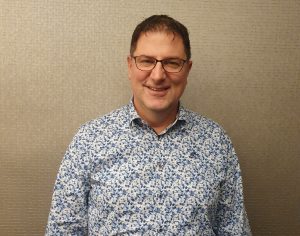 Roy Weghorst started as a Technical officer at Kingspan in the Netherlands in 2007 and moved in 2011 to become the Head of Regulatory affairs – fire at the Kingspan Group. During the time in this role he has developed extensive knowledge on building fire safety and fire safety regulations. Roy is an active factor in many fire safety groups and committees. He joined the board of Brandveilig Bouwen Nederland (BBN), the Dutch member of EAPFP, in 2016 and is also the BBN Technical officer. Once 'fired up' on a topic he shares his knowledge and gives an educated and realistic view on the matter.
Roy is very committed to share knowledge with governments, insurers and fire departments on the subject of fire safety of buildings. He is always prepared to give guest lectures or presentations for a specific audience from their own angle. The construction sector is a very inspiring and innovative sector to work in. On the other hand, it can be crusted and old fashioned with little room for fresh thinking. Roy believes in honest and complete education on building fire safety, without restraints and with an openness.
Outside of work Roy is a board member of the local Kingsday committee, he is also the team manager of his son's soccer team and enjoying the battle for the drivers Formula 1 world title between Lewis and Max.
Would you like to contact Roy Weghorst? Please send an email to roy.weghorst@kingspan.com or click here.